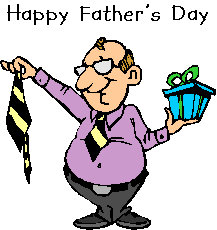 no, i didn't get a tie for father's day. i got a new watch. i have needed a new watch since i got the last one, really. i scratched the face the first day of ownership (3 years ago), so i was never fully able to read the time at a glance. bummer. but, that's all over now. the beautiful mrs. k and the grommets got a watch for me, and i'm happy about it.
saturday morn, the mrs. and i took an opportunity to ride our bikes. we were 2/3's kidless, so all we had to do was unload the pooper on someone for a couple of hours and we got in a good 20 miles. i directed the ride towards some good hills this time, and she did great.
once we scooped up the pooper, we got cleaned up and went to Sunset Ford to check out a new convertible. yes, yes, i know. i just got rid of a convertible in december...but i want another one. the new mustang convertibles sure are solid...not like the jiggly ride of the SN-95's. what do you expect from a 25 year old platform, eh? but, in the end, i just don't know if i like the new one enough to pay REAL money for one. 20+ grand is a lot of money. and, i like to work on cars, so i don't think getting a new, expensive car and tearing into it is an incredibly good idea. we'll see.
aunt ne-ne was kind enough to offer her babysitting services to us saturday night so we could see an adult movie. no, not THAT kind of adult movie. i mean a movie without animated characters or a G rating. we saw "the break up" with vince vaughn and jennifer anniston. it was a riot, but the ending sorta sucked. ah, to be kid-free for a few hours on a weekend.....
i was SUPPOSED to hook up with the kaiser and do the PAMBA mountain bike race in peoria illinois. great course, lots of fun. but, after discussing it, we decided that the rain was going to get us. last year, we piled into kaiser's mini-van and made the 3 hour journey only to find out that they had cancelled. huge bummer~~ so, instead, i got on the mountain bike and rode over to tillis park on hamton. years and years ago (16, to be exact) i used to do this really hard, fast workout there. there is a walking path that goes around the park that takes about 2:45 to get around. there's a hill on one side, flat and lots of turns on the other. anyway, i used to do 10 laps and time myself. the best time i every wrote down in my 20 years of training journals was 26:47. that was on a rigid mtn. bike with semi-knobby tires, when i was 23 years old. i was anxious to see if i could replicate that. but, i wanted to do it with my current bike, a full-susupension mountian bike, at 39 years old. it was hard. i was gasping pretty hard sometimes, still not having solved my sudden asthma problem. i managed to post a 27:40. i was extremely disappointed at first, but when i thought about it, i only broke 27 minutes one time, and this course is all concrete, so the fs bike was not my friend. a little more research showed that 27:30 to 28:00 was much more common.
so, i may have had ONE day 16 years ago that was better than my effort sunday, but for the most part, i'm still right on par.
...i'm going to beat that time, though. trust me.