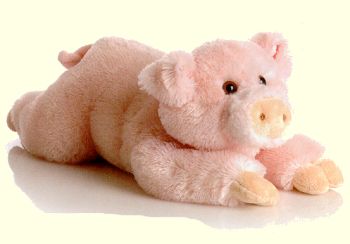 i went to meet the beautiful mrs. k for lunch today. we usually try to eat together at least once a week. today, our choice was Plush Pig BBQ in clayton. (an apology to any vegetarians that might be reading this, because it's not pretty...)
whoa, it smelled really, really good in there. think of bandana's, but a bit more homey. the wife got the shaved chicken and baked beans, i got the polish sausage and pork (aren't those the same things? pork overload??) and the same baked beans. there are lots of good things on the menu, as well as other sides like potato salad. and, even though it was high noon, we didn't wait long for our food.
we were both fat and happy when we left. again, i highly recommend trying it.